Suh, David Named First-Team AP All-Pro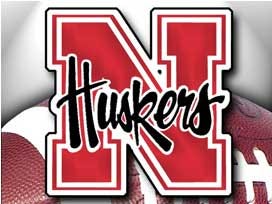 Posted By: Sports
Nebraska greats Lavonte David and Ndamukong Suh were each chosen by the Associated Press as All-Pro first-team selections on Friday.
The former Blackshirts were among a group of 25 players to earn first-team All-Pro honors on Friday. Nebraska was one of only four schools with two or more first-team selections, including Texas and Tennessee with three each and Wisconsin who also had two selections. Nebraska was the only school with a pair of first-team defensive players.
In his fourth season with the Detroit Lions, Suh earned All-Pro honors for the third time. He was also a first-team selection in 2010, while earning second-team accolades in 2012. This season, Suh made 49 tackles including 5.5 sacks for the Lions.
In his second season with the Tampa Bay Buccaneers, David has emerged as one of the league's most complete defenders. David ranked sixth in the NFL in tackles with 144, including 106 solo tackles and six sacks. David also had five interceptions, the second-most among all linebackers in the NFL and his 15 passes defended ranked fourth among linebackers.
David and Suh were both standout defensive performers for Nebraska under Head Coach Bo Pelini. Suh was the Associated Press Player of the Year in 2009 and won the Lombardi, Outland, Nagurski and Bednarik awards while finishing fourth in the Heisman voting. David was the Big Ten Linebacker of the Year and a first-team All-American in 2011, while finishing his career with 285 tackles to rank fourth in school history.