Summer Coming to an End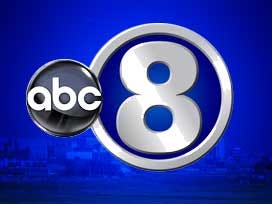 Labor day weekend marks the end of the summer, So people were out in full force to celebrate the season that's about to end.
It's the busiest lake in the state and there was no doubting it Labor day weekend. Branched oak lake was full of fun from the summer time lovers.
Lakeside loungers are picking up, a sign summer is winding down. But not before one last three day weekend this summer season.
A weekend these campers keep reminding themselves they've earned, being that Monday is the day that rewards all working Americans for their contribution to our country's upkeep.
"I think it's actually more and more important as people work harder and stuff I think it's important to spend time with family and just relax,"Julia & Dan Kroeker said.
And even for those like Beth Novotny that do have to work this Labor day weekend, say, at Toni's corner,the convenience store just down the road from the boaters at Branched Oak lake. They say it's not bad when they're getting all this business.
"Traffic on Labor day say is heavy so we have seen a lot of people today come in for something they forgot it's like we have a variety of tubes and we've got water skis and boating accessories like your flags and ropes and just a little bit of everything,"Novotny said.
They're all the little things that make for a happy ending to the season. As sad as it may be.
Swimming areas out at the lake will be open from 8 a.m. To 9:30 p.m. on Labor day.