Summer food service program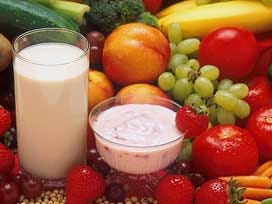 We know it's important for kids to eat healthy all year long – even when they're not in school. The USDA is helping with a summer food service program. For more than 3 decades, the Lincoln Lancaster County Health department has been providing summer meals to low income children.
This year, there are 30 sites. Learning doesn't stop when school lets out. Neither does a child's need for good nutrition. Morgan Christiansen loves the summer program…she says free meals help make her evenings less stressful.
"I don't have to pack my own lunch the night before…so I don't have to worry about that," Christiansen said.
Providing 10 weeks of breakfasts and lunches for those 18 and under isn't easy. The estimated 100,000 meals will require a great deal of collaboration with local sponsors.
"Low income children can do without a lot of things but one thing they can not do without is food and for children to be successful and to do well in school and do well at home it's just very very important that their basic needs are met and good nutritious food is the first and most important thing that we need to provide," Patricia Owen with the Mayor's Office said.
This year's slogan is "food that's in, when school is out." For parents, the program means assurance that their kids get the nutrition they need to learn, play and grow during summer break. It also includes activities to keep the children up and moving, while in a safe environment.
"If we stayed at our house then all we do is sit around and watch TV but when you come here we move around and do stuff," Karlie Muff said.
Many of the sites can be found in schools or at places that provide summer programs for children. As we mentioned, the meal program is free for low income families. It's in effect right now. Parents just need to register their children in advance.
For more information log onto www.nde.state.ne.us/NS/forms/sfspforms/index.htm