Super Fair only fair in town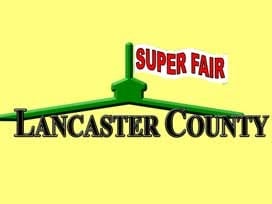 The Lancaster County Super Fair kicked off its ten day run Thursday night. Organizers are hoping now that it's the only fair in town, it's bigger and better than ever.
The Super Fair is filled with screams and squeals and it looks like it won't be getting a break from that anytime soon.
Rick Hinman is a fair organizer and says they're almost out of tickets. Last year's attendance was a little more than 107,000 and this year, they've just about gone through their 200,000 tickets.
Ashtyn Cooper is one of many kids showing their animals at the fair, hers is Lulu, and when she's not primping her for the big showing, she's out enjoying the rides. "I've ridden them all; they're all fun."
12 year-old Emily Scheel was an avid Nebraska State Fair goer and says she's sad that fairs gone but so far, the Super Fair is a good substitute. "There is a lot of stuff to see, kids have made stuff, you can see the horses and pigs and cattle. It's just a lot of fun."
Rick hopes with just one fair in town, it's going to help bring in people. "In any town that has two of something, one is the favorite and it is bigger, so they get a lot more draw. The fact of the matter is, they're not here and we are going to benefit from it."
Gate admission is free and you can pick up your ticket at any U–Stop.