Supreme Court Justice Clarence Thomas in Lincoln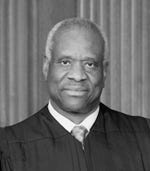 This year's Leadership 101 Conference began Tuesday morning.
One of the highlights? Supreme Court Justice Clarence Thomas who opened the conference with the first speech.
Dozens of people showed up for the Leadership 101 Conference.
He talked about the different roles he has taken on in his life as well as how his love for Husker football has influenced his role as a leader. "Football becomes a metaphor for something much larger."
After speaking, Thomas took questions and talked with guests individually.
The leadership conference brings in prominent figures from all over the country to speak about their expertise.
We'll have much more on Justice Thomas' visit tonight on Channel 8 Eyewitness News.