Supreme Court Won't Hear Trooper's Appeal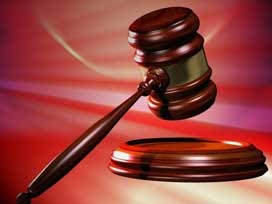 The Nebraska Attorney General's office says the U.S. Supreme Court has decided not to hear the appeal of a former Nebraska trooper fired for his ties to the Ku Klux Klan.
Attorney General Jon Bruning praised that decision in the case of Robert Henderson. Bruning says his office has argued all along that "a man who embraces white supremacy shouldn't be allowed to carry a gun and a badge.''
Henderson was an 18-year veteran of the State Patrol when he was dismissed in 2006 after it was discovered he had joined a racist group.
He told an investigator he joined the Knights Party in June 2004.
An arbitrator said Henderson First Amendment rights had been violated, but a state judge overturned that decision.
The Nebraska Supreme Court later upheld the judge's ruling.