Surf & Soul Concert move to Pinnacle Bank Arena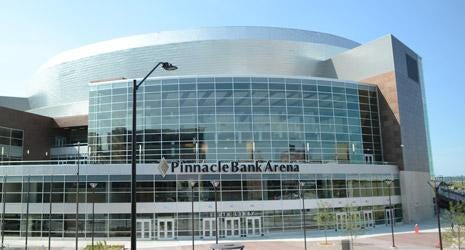 Posted By: Channel 8 Eyewitness News
8@klkntv.com
(Press Release)
The Beach Boys concert slated for Pinewood Bowl Theater on Thursday, August 11 has been moved to Pinnacle Bank Arena because of impending inclement weather.
The decision to move the show was announced Wednesday by SMG Lincoln, Lincoln Parks and Recreation, promoter Mammoth, and The Beach Boys. "Our main interest is the safety of the fans," said SMG Lincoln General Manager Tom Lorenz. Forecasts for Thursday evening call for rain and thunderstorms.
The Beach Boys tickets previously purchased for Pinewood Bowl will be honored at Pinnacle Bank Arena. The show will begin at 8:00 p.m. as originally scheduled. Joining them as co–headliners will be The Temptations.
The move to Pinnacle Bank Arena has opened up tickets for the concert, which had been sold out. Those tickets will be on sale at the Pinnacle Bank Arena Ticket Office and at Ticketmaster. "We're increasing the number of seats by going to Pinnacle Bank Arena," Lorenz said. "It's a nice little benefit for fans who weren't able to get tickets who will now be able to see the show."