LPD: Suspect arrested for four of six recent robberies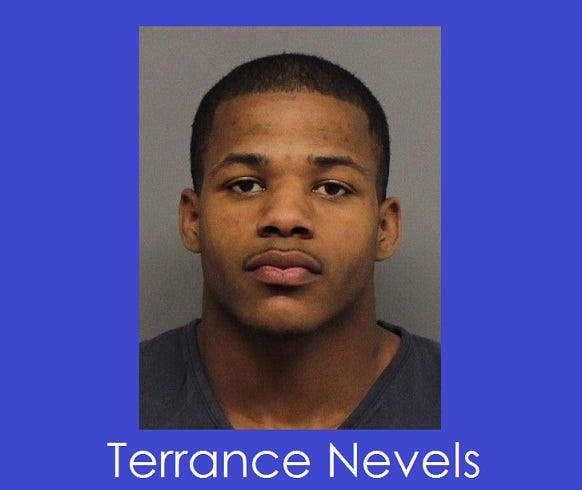 By: Kayla Bremer
kbremer@klkntv.com
Police believe 23–year–old Terrance Nevels is responsible for at least four out of six recent robberies.
They captured him after a chase into downtown Lincoln.
Police say Nevels robbed the Rhino Stop at NW 20th and West O St. Monday evening. They say Nevels pointed a gun at the clerk and took off with cash and cigarettes. That's when the police chase started, terrifying drivers along the way.
"There was a man and lady standing on the corner screaming at me to get out of the road yelling, 'you're going to get hit, you're going to get killed,'" Wendy Nelson said.
Police set up stop sticks near 2nd and O St. in an attempt to flatten the tires of the mini van he was driving.
"A mini van came flying by and there were probably seven, eight, nine officers chasing him," Nelson said.
It worked, but police say Nevels continued to 9th and M St. where his luck finally came to an end.
"During the pursuit he aimed his vehicle directly at an officer and the officer had to actually jump out of the way to avoid being hit," Officer Katie Flood said.
Nevels was arrested for Attempted Assault on an Officer, four counts of both Robbery and Use of a Weapon to Commit a Felony and Possession of a Firearm by a Prohibited Person.
In addition to Rhino Stop, police say they've tied him to Monday's robbery at the Kwik Shop at 1st and Cornhusker and two weekend hold–ups.
The first at Git N Split and the second at JoBob's.
Police say Nevel's has been behind bars before. He was out on parole for an attempted robbery dating back to 2008. That one was at George's Auto Sales. Nevels and two other juveniles tried to rob the dealership's owner, who wound up shot in the leg.
Police say they're pleased with solving these four cases but the work is far from over. They're still searching for the suspects who robbed two other convenience stores Monday morning.