Suspect in 1978 murder being held in Nebraska jail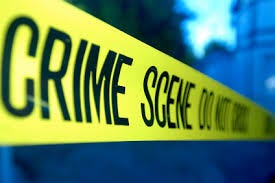 POSTED BY: KLKN Newsroom
8@klkntv.com
NORTH PLATTE, Neb. (AP) _ A 62-year-old slaying suspect sought in a California cold case is being held in a western Nebraska jail.
Authorities say Marvin Owens, of Ogallala, remained in Lincoln County Jail on Friday, pending $1 million bail. He was moved to the jail in North Platte after being taken into custody by Keith County deputies.
The Butte County (California) Sheriff's Office says in a news release that Owens was being sought on a warrant charging Owens with the murder of his wife, Deborah Owens. The release says Marvin Owens reported her missing on Nov. 21, 1978, and that he has long been suspected of killing her and disposing of her body, which has not been found.
It's unclear when Marvin Owens will be returned to California and whether he has an attorney.