Suspected drunk driver slams car into house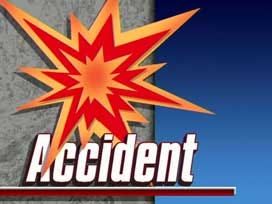 Posted by: KLKNTV Newsroom
8@klkntv.com
A man is rushed to the hospital after he slams his car into the front of a house. After talking with the man, police say they suspect alcohol was involved. Luckily, no one was seriously hurt in the crash.
Emergency crews loaded the driver into an ambulance and took him to a local hospital to be checked out. Police say the driver has non–life threatening injuries.
Witnesses saw the man's car wrecked in the front yard of a home. The call came in around 1:30 Friday morning near 27th and J Street.
A witness at the scene tells Channel 8, the driver was turning right onto 27th from J Street. He drove over the median, up onto the front yard and crashed into the front porch. The car hit the porch with enough force to deploy the airbags and smash in the front bumper and hood of the vehicle. It also caused minor damage to the house and tore up the brick walkway leading to the porch of the house.
Police continue to investigate.