Sutherland woman dies in crash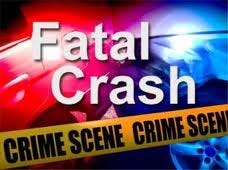 Posted By: Channel 8 Newsroom
Lincoln County Sheriff's officials say a Sutherland woman has died from her injuries following a car crash.
They say it happened around 6:30 Friday night at Highway 30 and Pioneer Trace near Sutherland. Officials responded to a single-vehicle crash, and found 34-year-old Janel Godfrey of Sutherland unconscious at the scene. Corp. Devin Ruff says Godfrey was traveling north on Pioneer Trace at a high rate of speed when she lost control crossing Highway 30, and hit a tree.
Godfrey was transported to Great Plains Health in North Platte where she died.
Ruff says Godfrey was not wearing a seatbelt, and alcohol is suspected to be a factor in the crash. The investigation is ongoing.