Sutter Place Mall burglarized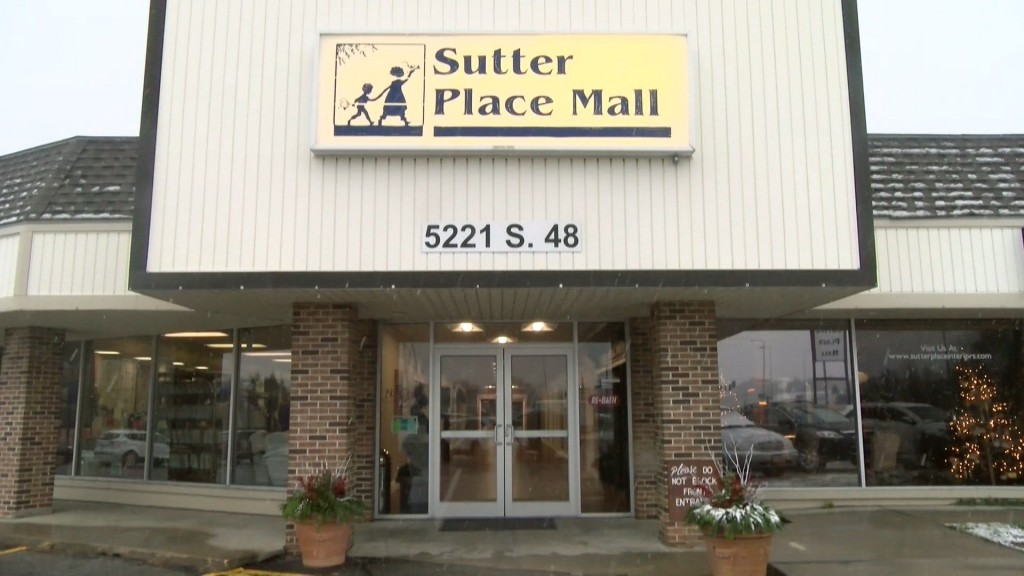 Posted by: Channel 8 Eyewitness News
8@klkntv.com
Lincoln Police are trying to find the person who broke into Sutter Place Mall near 48th and Highway 2 Friday night.
They say the burglar got into the main building and was then able to access three stores, Sutter Place Interior, Picture This On A Wall, and Calico House.
They say some cash was taken but they don't yet know the extent of the losses.
_________________________________________________________________________________________
Businesses in Sutter Place Mall near 48th and Highway 2 are locking their doors extra tight tonight. The building was burglarized late Friday around 11:30 P.M.
"Unfortunately it is part of what goes on in the city; we would love for it not to, but we're just going to build up better security," said Rick Willet, owner of Sutter Place Interior.
The suspects made several attempts to enter the mall. They started at the back door attempting to pry it open. After that failed, they broke in through a window in Picture This on Your Wall.
"I think they just were darting in to get what they could get for cash and go," said Karen Sasek, owner of Picture This on Your Wall. Other than minor damages from the entry the businesses were only missing money.
"You know what, to be really honest, i was just thrilled that there wasn't anybody hurt. I mean the rest of this is just stuff and can be replaced," said Sasek.
The burglars also entered Sutter Place Interior and Calico House.
"They just took cash and you wouldn't even know anybody was in the store. They were courteous enough to even close the drawers when they left," said Willet.
These store owners encourage other businesses in the area to be proactive and try to prevent this from happening to their store.
"The security system I think really helped because the alarm went off and i think they were in and out a lot quicker because of that and probably didn't go to some of the other stores here in the mall," said Willet.
This is the first time Sutter Place Mall has been broken into but it hasn't slowed them down at all.
"Wont break the holiday spirit," said Sasek.
Police are still working to identify the individuals responsible for this crime.