Pickup rams into Lincoln gun shop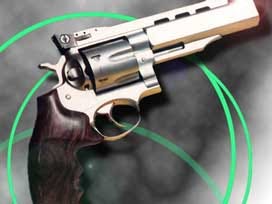 Police say someone tried breaking into a local gun shop Monday night.
Police say around 11:00 p.m. officers were sent to Nebraska Gun near 19th and M on an alarm sounding.
They say someone used a pickup to ram both the south and east walls trying to get in the business. Police say the pick up used was reported stolen and located a few blocks away from the gun shop.
The owner arrived and said no guns were taken but there was about $2500 in damages to the building.