Swanton man fights county on property lines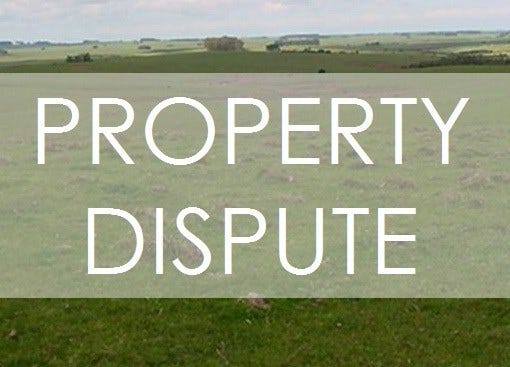 By: Jenn Schanz
jschanz@klkntv.com
Terry Harris has lived on his property for a decade. Now, he's fighting to get a piece of it back; a piece he says, was taken by the county.
A shed was built by Saline County last year, it houses road graders. Harris says it's taking up about 75 feet of his land, and that he was never told it was going up.
"They never came and talked to me at all. What happened was I found out last fall when I was looking over the platt maps that this building was on my property," he says.
According to Harris, county property is between two stakes about 35 feet apart, behind where the shed stands. Just three weeks ago, Harris says the county put up another stake, claiming it represented an original county boundary. But Harris is fighting that too. He has a map from 1900, which shows that boundary, hasn't changed.
"The boundary was not moved back to an older re–existing boundary because that wasn't true."
County officials did pay Harris $1,100, but he says that was just to cover his legal fees, not for the property.
"I didn't get gypped on the attorney but I didn't ever get anything for the land," he says. I reached out to county officials several times and wasn't able to speak with one.
Harris plans to eventually move out of state, but says he doesn't want to leave without being heard.