Sweet treats for Nebraska troops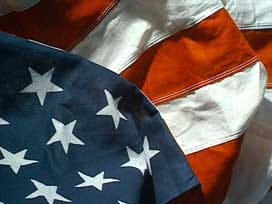 Nebraska troops stationed in Afghanistan are about to get a tasty treat in the mail, courtesy of a Lincoln cupcake shop.
Employees at Cupcakes and More in Lincoln say it's a sweet way to tell our troops "thank you" for all they do.
The plan is to send about four dozen cupcakes and other sweets to troops in Afghanistan. The idea came about after the shop received an e-mail from an Army contractor who's overseas. He wrote that his troops all work very hard and never complain and wondered if Cupcakes and More could help him reward them with a little taste of home.
Regina Henson says they jumped at the chance. "I researched if we could ship them off and contacted the UPS Store down on 40th and Old Cheney. They said, 'We're on board. You get us a box, we'll ship if off to them and get it to them.'"
Next, employees propped up a large 'thank you' card for customers to sign. For a week now, more and more people write messages to the troops thanking them for all they do. Henson says, "We had a little girl that came in, she said, 'That's where my daddy is, can I just write, thank you Daddy, I love you?' It's really touching. It just can't help but make you feel good."
The store makes 26 different flavors of cupcakes, but will send 11 overseas, including wedding cake, cookies and cream and red velvet. Employees say if all goes well, sending cupcakes to troops will become a regular thing. Henson adds, "We'll probably send more and maybe even reach out to other troops out there so we can send some to them as well."