Swimming safety over Independence Day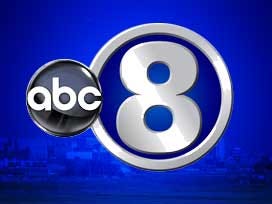 By: Ian Hest
ihest@klkntv.com
It's been a wave of drowning deaths over the weekend, four in five days. With the 4th of July approaching, it's important to remember some easy tips to keep you safe.
Four deaths, all on Nebraska lakes, all since Thursday afternoon. From Sarpy County all the way out near North Platte, another two near Columbus, and all males. None making it safely to shore.
It's an often overlooked danger, one now firmly on the radar for boaters. "You know it's in the back of your mind so you're just sort of maybe overcautious more than anything," said boater Scott Odoherty.
And while accidents on the water are uncommon, they're not unheard of. Games and Parks says they deal with about five fatalities from boating accidents every year.
"We don't find it totally unusual, especially during these hot days. People want to get in the water and swim around," said Herb Angell with Nebraska Game and Parks Commission.
In fact, according to the CDC, most drowning deaths are preventable, more than two-thirds are alcohol related, and there's some east things to do to stay safe this summer.
Wearing a life jacket cuts your risk in half, even just having a buddy near-by could make the difference between life and death.
80 percent of drowning deaths are males, as was the case with all four this past weekend. Hopefully, the last for a long time to come.