Tamas Named Head Coach at Illinois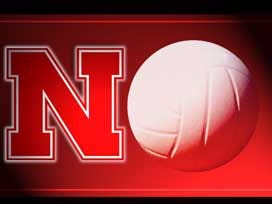 Posted By: Sports
sports@klkntv.com
Courtesy: UNL Media Relations
Nebraska volleyball assistant coach Chris Tamas will be introduced as the new head coach at the University of Illinois in a press conference in Champaign at 3:30 p.m. CT today (watch here). Tamas will replace Kevin Hambly, who took the head coach position at Stanford in January.
Tamas joined the Nebraska coaching staff in May 2015 and helped the Huskers win an NCAA Championship and a Big Ten Championship in his two years with the program. He came to the Huskers from Cal Poly along with his wife, Jen, who served as a volunteer assistant at NU the past two seasons. Tamas primarily oversaw Nebraska's middle blockers, coordinated the blocking defense and scouting reports, and assisted in recruiting.
"When Kevin Hambly was selected as Stanford's new head coach, I had a feeling that Chris would be the next head coach at Illinois," Nebraska head coach John Cook said. "We are very happy for Chris and Jen. They have earned this opportunity. We are really going to miss them. Our staff the last two years has been very tight and supportive of each other on and off the court. Chris and Jen definitely made a great impact and impression on Nebraska volleyball the past two years. I know they struggled with this decision to leave Nebraska, but the Illinois program is a great opportunity to coach in the Big Ten."
Tamas is the second Husker assistant to take a high-profile head coach position recently, as Dani Busboom Kelly was named the head coach at Louisville in late November. Cook has now had seven assistant coaches who have gone on to be head coaches during his 17-year tenure at Nebraska. He hired Kayla Banwarth to replace Busboom-Kelly in January and has already started looking for the next Husker assistant.
"We are honored that our coaches are considered and hired to lead the volleyball programs at top-level athletic departments," Cook said. "I want to thank Shawn Eichorst for his help and support to try and keep Chris at Nebraska. I am excited to build a new staff and watch our team embrace the 2017 season."
Tamas takes over an Illinois program that made three straight NCAA Regional appearances from 2013-15.
"I want to thank Coach Cook, Shawn Eichorst, the University of Nebraska and the whole state for welcoming me and my family here two years ago," Tamas said. "We have had an incredible experience here and made a lot of special memories these past two seasons. I am forever grateful for my time with the program and to Coach Cook for giving me the opportunity to coach at Nebraska."
Tamas' impact on the program was felt immediately, as the Huskers won the 2015 NCAA Championship in his first season on the bench. With Tamas guiding the Huskers' block and defense, Amber Rolfzen was an AVCA second-team All-American and an All-Big Ten middle blocker. The Huskers posted the top opponent hitting percentage in the Big Ten (.167) and were second in blocks per set (2.94). Rolfzen's 1.58 blocks per set ranked fourth in the nation and was the highest block total by a Husker since 2005.
In 2016, the Huskers followed on that success by winning the Big Ten title for the first time since 2011. With Tamas coaching the defense, the Huskers ranked first in the Big Ten in opponent hitting percentage (.145), first in blocks per set (2.97) and first in digs per set (15.25). Amber Rolfzen was a third-team All-American, and fellow middle blocker Briana Holman received honorable mention.
Tamas is a former U.S. Men's National Team captain and had Big Ten experience before joining Nebraska, as he spent two years as an assistant at Minnesota.
Tamas graduated from Pacific in 2003 with a degree in sports sciences. He was a four-year starter for the Tigers and a unanimous AVCA All-America first team selection and team Most Valuable Player during his 2003 senior season. Tamas remains first in program history in assists (5,086), third in assists per set (13.46), fourth in service aces (84), 10th in digs (498) and 14th in total blocks (221). In four years with the United States Men's National Team (1999, 2003, 2005-06), Tamas made 34 appearances and in 1999 helped the squad to a silver medal at the World Junior Championships in Havana. As national team captain in 2003, Tamas helped lead the United States to a bronze medal at the World University Games in Daegu, South Korea.
A training camp invitee for the United States squad that eventually captured the 2008 Olympic gold medal, Tamas also helped U.S. sides to silver at the 2005 World Grand Champions Cup in Japan and, as a setter, to a gold at the 2006 NORCECA Championships in Mexicali, Mexico.
As a professional, Tamas competed for six years overseas with clubs Protect Eye Orion (Netherlands), Antigos Alunos (Portugal), Real Grupo (Spain), Erdemir (Turkey), Dionysos (Cyprus) and Isku (Finland). In Finland and Cyprus, Tamas helped his clubs to national cup championships.
Chris and Jen have a son, Jimmy (2), and an infant daughter, Josie.