Tatum Edwards Throws No-Hitter; Snaps Losing Streak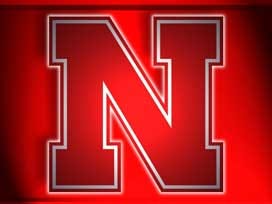 Courtesy: Nebraska Athletics
Cathedral City, Calif. – All-American Tatum Edwards tossed her first career no-hitter, as the 11th-ranked Nebraska softball team snapped a three-game losing streak with a 4-0, six-inning victory over Boise State.
Edwards walked two and hit one during her no-hitter, while improving to 5-2 on the year. Edwards' no-hitter was abbreviated to six innings, as the game ended early due to Nebraska's travel schedule. Edwards allowed only one runner past first base in the game and added five strikeouts.
With the win, Nebraska improved to 9-5 on the year and capped the weekend with a 2-3 record against a schedule that included four games against top-15 competition. Offensively, Tatum's twin battery mate Taylor Edwards finished 2-for-4 to extend her career-long hitting streak to 17 games. Freshman Austen Urness finished 2-for-3, while sophomore Hailey Decker drove in a game-high two runs.
In the top of the first, Taylor Edwards reached on a one-out single that was followed by a walk to Decker. Urness then singled to load the bases with only one out. A strikeout marked the second out of the inning before freshman MJ Knighten hit a high chopper to the shortstop. Knighten was able to beat out the throw for an RBI infield single and a throwing error by the shortstop allowed Decker to score from second, as Nebraska jumped out to a 2-0 lead.
Nebraska didn't have another base runner until the top of the fifth, when sophomore Sammi Noland drew a one-out walk. With two outs, sophomore Kiki Stokes reached on an infield single, before Taylor Edwards followed with another single to load the bases. Decker then ripped a two-run single through the left side to give Nebraska a 4-0 lead.
In the top of the sixth, Noland, sophomore Alicia Armstrong and Stokes each drew two-out walks to load the bases, but the Huskers were unable to add to their lead.
It would not matter, as Tatum Edwards retired the side in order in the bottom of the frame. The Huskers came to bat in the top of the seventh inning and scored twice on consecutive singles by Urness, Tatum Edwards, Knighten and sophomore Dawna Tyson, but the inning could not be completed so the score – and all statistics – reverted back to the completion of the sixth inning.
Rebecca Patton (6-3) took the loss for Boise State (6-9). Patton allowed four runs (three earned) on seven hits in 5.0 innings.
The Huskers return to action next weekend with a Saturday doubleheader at Oklahoma and a Sunday doubleheader at Oklahoma State.