Tatum Edwards Throws Second No-Hitter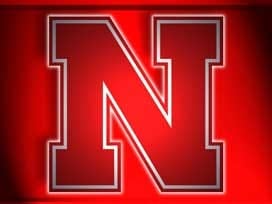 Posted By: Sports
sports@klkntv.com
Story Courtesy: Nebraska Athletics
Columbia, Mo. –Senior Tatum Edwards fired her second career no-hitter and the Husker offense came alive as the 19th-ranked Nebraska softball team kept its season alive with an 8-0 five-inning victory over Bradley in an elimination game at the NCAA Columbia Regional Saturday night. Edwards notched the second postseason no-hitter in school history. She faced only one batter over the minimum, notching her ninth shutout of the season. Edwards (23-12) added three strikeouts, while working around a pair of walks and one Husker error.
Offensively, Tatum Edwards was 3-for-4 with a double, two runs and an RBI. Sophomore Alicia Armstrong was 2-for-3 out of the leadoff spot with two home run, two RBIs and three runs scored in her first career multi-homer game. Sophomore Hailey Decker was 2-for-4 with a double and a homer, her 10th of the season. Freshman MJ Knighten also homered, finishing 2-for-3 with three RBIs. Sophomore Kiki Stokes was 3-for-3 with a double and an RBI.
The Huskers pounded out 14 hits in the win, including four home runs. The four homers pushed Nebraska's season total to 65 home runs, a school record, eclipsing the previous top mark of 62 home runs set in 1998. The 14 hits tied Nebraska's season high and in addition to the four home runs, the Huskers slugged three doubles to finish with seven extra-base hits.
Nebraska exploded for four runs in the top of the first inning, as five of the first seven batters produced hits. Decker opened the scoring with a one-out solo home run. Tatum Edwards nearly made it back-to-back homers with a double off the top of the fence. Taylor Edwards followed with a single, before Knighten gave NU a 2-0 lead with an RBI single down the right field line. Taylor Edwards made it 3-0 when she scored on an error by the Bradley shortstop, before Stokes capped the inning with an RBI double.
Nebraska added another run in the top of the second. Armstrong drew a leadoff walk and moved to second on a wild pitch. She then scored on an RBI single from Tatum Edwards.
Armstrong then made it 6-0 when she led off the top of the fourth inning with a solo home run. Tatum Edwards then reached on a one-out single before Knighten lined a two-run homer to center to bring the run-rule into play with the Huskers taking an 8-0 lead. NU nearly added another run on a two-out single from freshman Austen Urness, but junior Kylee Muir was thrown out at the plate attempting to score from second.
Armstrong added her second home run with a one-out solo shot in the top of the fifth that closed out the scoring an gave Nebraska a 9-0 advantage.
In the bottom of the fifth, Edwards retired each of the three hitters she faced, wrapping up the no-hitter with her third strikeout.
Nebraska (41-16) faces another elimination game against Kansas later Saturday night for a spot in the regional final on Sunday.