Tax deadline approaching fast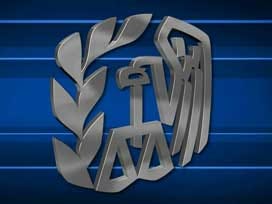 The 2010 tax deadline is just around the corner. Some of you have already filed and some of you are the millions of Americans who haven't gotten around to it yet. We have some helpful advice to get you a maximum return.
Tax prepares at H&R Block are busy filing taxes for the thousands of clients they see every year. And those coming in say it's worth the extra money to have a professional take a look.
"I come here they do it right and I don't have to worry about something might be done wrong," Orville Housen said.
Agent Chere Kane says filling a return and keeping up with the most current rules is hard–and not worth the hassle. "You maybe capable of doing your tax return yourself maybe be able to take the time to understand everything but you really just don't want to," Kane said.
Usually taxes are due on April 15th but this year because the 15th lands on a federal holiday–tax returns will be due on Monday April 18th. But those at H&R Block say the quicker you get in the better.