Tax revenue up for second month in a row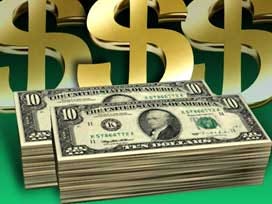 Nebraska tax revenue beat projections in September for the second month in a row, so it appears less likely a special legislative session will be needed this fall to balance the budget.
But the Nebraska Department of Revenue said Friday that net tax revenue last month barely topped projections by 0.3 percent.
The state collected $340.8 million in September. That's roughly $900,000 better than the projected $339.9 million experts expected.
State officials will continue to monitor revenue figures closely. Through the first three months of the state's fiscal year, revenue remains about 1 percent below projections.
Nebraska has collected $842 million in tax revenue since July, and that's nearly $10 million less than expected.