Mayor's budget proposal includes small hikes for taxpayers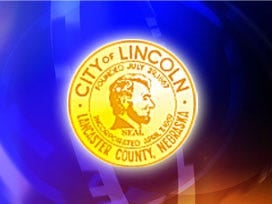 The mayor's budget proposal includes recommendations that will cost taxpayers. City officials say in these tough economic times, they have to take some risks to make ends meet.
In his budget proposal draft, Mayor Chris Beutler announced his plans for both property and wheel tax increases. He also proposes shifting street light coverage from the city to LES in order to save money. His chief of staff, Rick Hoppe, says the hikes are necessary to keep the city going. "That saves over 90 parks, police officers, several libraries, seven pools, and hundreds of thousands of hours of services for senior citizens."
With the extra dollars for property, wheels, and street light costs, the average Lincoln resident could pay up to $100 more this coming fiscal year. Many Lincoln residents, like Laura Johnson, say they're not alarmed. "We have to balance services with costs and sometimes we all have to pay a little more."
Hoppe says they've fought long and hard over how to balance the budget, but that this is the necessary measure to ensure the quality of the community. "We have to talk about the consequences of what happens to our community if we don't do this. The cuts would be devastating. Our children, our seniors, our families could have far less services in the future."
There's a public hearing to discuss the mayor's budget proposals scheduled for August 8.