Taylor Edwards Named Big XII Player of the Week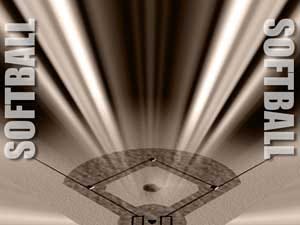 After setting an NCAA record in only her 11th career game, Husker freshman catcher Taylor Edwards was named the Big 12 Player of the Week, the conference announced on Tuesday.
Edwards helped Nebraska match the best start in school history with a 5-0 record at the Sleep Inn Classic in Denton, Texas, last weekend. Edwards went 9-for-17 at the tournament to post a .529 average with five home runs and 12 RBIs. She homered in each of the five games and has now homered in an NCAA-record six straight games. Edwards set the NCAA record with a solo home run in the seventh inning of Nebraska's final game against Tennessee Tech.
Edwards set career highs for hits, home runs, RBIs, walks and runs at the Sleep Inn Classic, while also posting a 1.412 slugging percentage and a .600 on-base percentage. She was also perfect defensively behind the plate and threw out the only base runner who attempted to steal.
On the season, Edwards leads Nebraska with a .405 batting average, two doubles, seven home runs and 19 RBIs in only 11 games. The award was the first of Edwards' career, and she is only the third Husker freshman to earn Big 12 Player-of-the-Week honors in the last 10 seasons.
Edwards returns to her home state this weekend, when the 18th-ranked Huskers travel to California for five games in three days at the Cathedral City Classic. Nebraska opens play on Friday at 12:30 p.m. (Central) against No. 25 BYU.