Taylor Kissinger credits confident stroke for hot 3-point shooting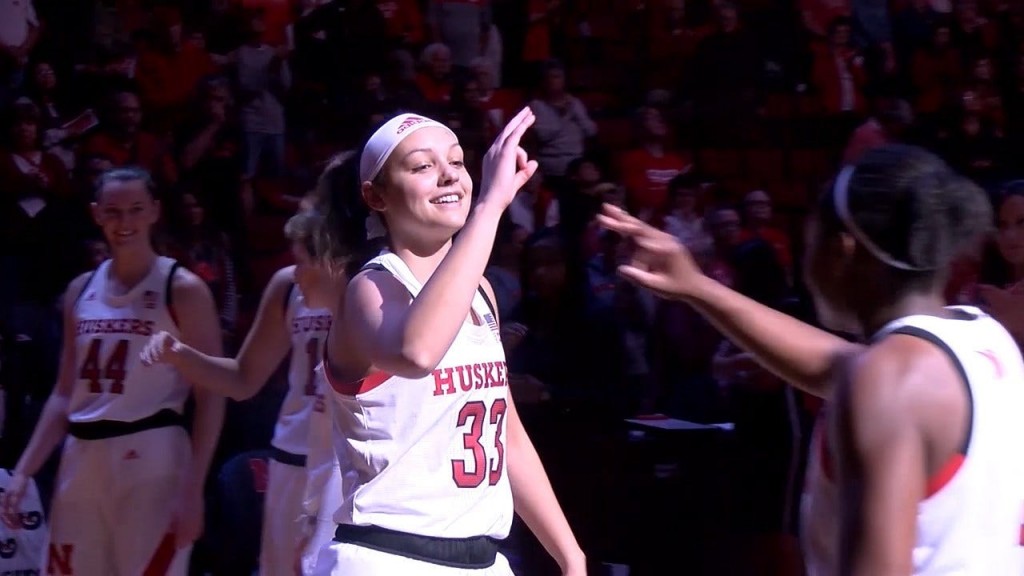 Taylor Kissinger only flinched for a second when she was asked if she liked her shooting stroke.
"I mean I think it looks pretty good," the Huskers sophomore said with a chuckle on Tuesday.
Kissinger is one of the best sharp shooters in the country, hitting a Big Ten best 49.4 percent of her 3-point shots. That's also worth for third in the country.
Coach Amy Williams says Kissinger's personality and swagger give her the confidence to knock down those shots from deep.
"She's hilarious," Williams said. "I think some people maybe don't know that. She's just very, very funny. She's got a dry sense of humor. She'll be very quiet and then sort of pop something off under her breadth and it makes everybody die laughing.
"She's a hard worker. She's competitive. She's a fantastic kid and I'm so glad she's part of our program."
Kissinger, a sophomore wing, gives a lot of the credit to her shot selection this season.
"Came out as a freshman and I was excited to play and everything so I came out and shot it everywhere," she said. "This year, I've limited my shot selection into better shots for our team."
Nebraska (9-9, 4-3 Big Ten) hosts Northwestern (11-7, 4-3) on Thursday at 7:00 p.m.