TeamMates Program celebrates 20 years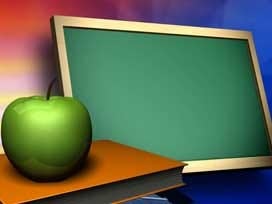 Two decades ago coach Tom Osborne and his wife Nancy started a program called TeamMates that would change the lives of hundreds of youth in Nebraska. Thursday they celebrated the 20th anniversary with a luncheon.
TeamMates started in 1991 with a group of Husker football players mentoring 22 Lincoln students. Today, teammates has 114 chapters in three states. Kwame Robertson was entered into the teammates program over a year ago. "I used to be a little trouble maker and stuff. And Richard Bollen came and grounded me, taught me some stuff and keeps me on track and keeps me on the right track."
Kwame says his mentor, former Husker football player Richard Bollen, is the reason his grades have gone from c's and d's to a's and b's. Bollen was part of a small group of Husker players who got the ball rolling for the teammates program in 1991. NFL great Will Shields was also part of that group.
"We did homework together. We'd be doing ours and they'd be doing theirs and we'd do it together so that they learn the process of managing their time and benefiting and doing these things. So, so that was very important to us," Shields said.
Dr. Osborne, who brought these players together 20 years ago, made a promise to the first group of kids they mentored. He would put them through college if they graduated high school and he made good on that promise. Since then tactics have evolved, but for the students the impact their mentors have on them remains timeless.
If you'd like more information about the TeamMates program – or how you can help sponsor it just log onto www.lincolnteammates.org