Teen fighting cancer gets Christmas wish granted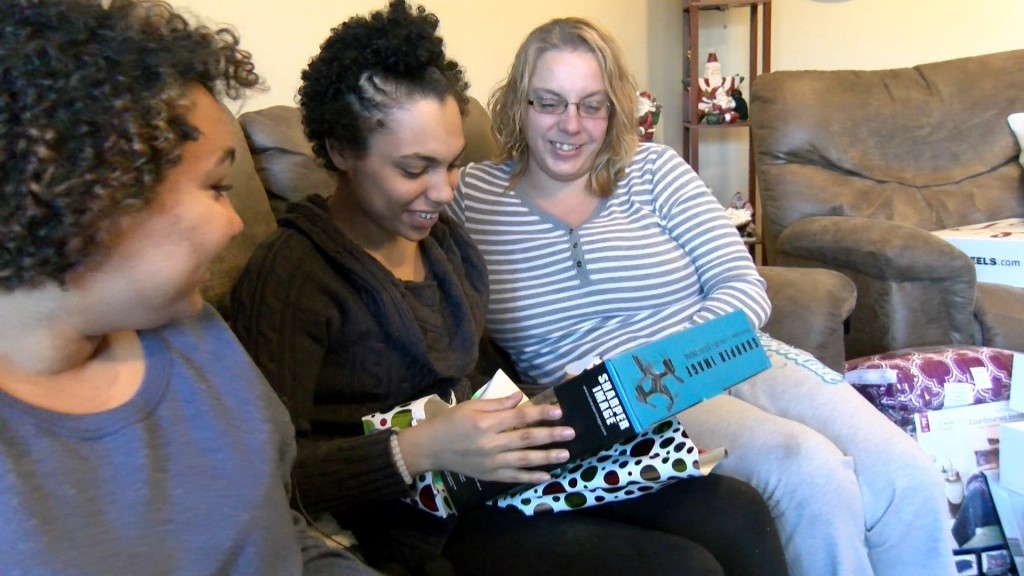 Posted By: Kelsey Murphy
kmurphy@klkntv.com
"Those are so cool," says the Simmons family opening Christmas gifts.
Unwrapping piles of early Christmas presents, the Simmons family can't help but smile.
It's the first time they've felt truly lucky in years.
"You forget about it all at that time because you are so happy and you see them with their smiles and their faces and it's just like nothing was wrong for that moment," Erin Simmons, mother, said.
Three years ago 19–year–old Flo Simmons was diagnosed with cancer.
After countless treatments and a major surgery, Flo's cancer spread.
Doctors diagnosed her with stage four ovarian cancer, the most advanced stage.
"I was nervous at first," Flo Simmons, fighting cancer, said.
"It's hard to hear that your child has cancer and you don't know what to do," Erin, said.
The family moved from Arkansas back to Lincoln, to be close to loved ones.
Flo says family is her best medicine.
"They help me cope with the fear I guess, because they are there for me and I know they are not going anywhere," Flo, said.
Especially her younger sister Erica.
"I am glad to have a sister like her," Erica, said.
Channel 8 partnered up with UBT to give the Simmons some holiday cheer.
The family got a certificate to fix their car, Erica got some new shoes, and for Flo, a blanket to keep her warm when she doesn't feel well.
Her favorite gift, a drone.
"I am stuck inside all the time, so I mean it will give me a chance to go outside and do something, Flo, said.
Kim Kunz, a family member, nominated the Simmons.
She didn't unwrap anything Monday, but says she got the greatest gift.
"I did receive a gift today, the gift of watching them receive gifts, and I am thankful to union bank for that."
Flo says she will continue her treatments until her next check up in January.
For now she says she's focused on learning how to fly her drown like a pro.