Funeral service for Gabby Matthes Friday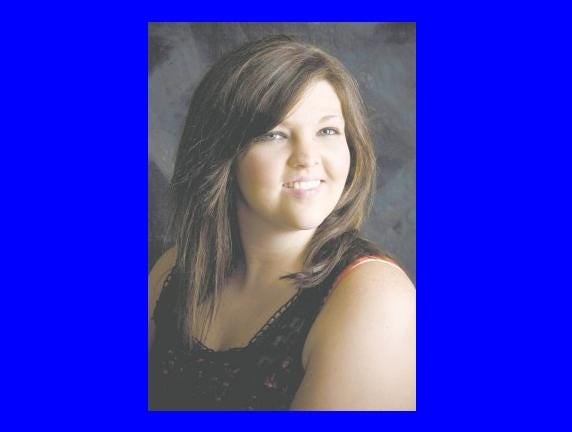 Funeral services for Gabby Matthes, who died Monday after a car accident near her rural Adams home are scheduled for Friday.
The services for Gabby will be held at 2:30 p.m. at Christ Lutheran Church in rural Pickrell. The burial will also be at the Pickrell church. A memorial has been established to the Gabby Matthes Memorial Scholarship Fund.
Gage county Sheriff Millard Gustafson says the accident occurred around 6:30 p.m. Monday, about three miles west of Adams. He says 17-year old Gabrielle "Gabby" Matthes was driving her car east on Birch road when she crested a hill and hit a westbound pickup driven by her sister, 15-year-old Megan Matthes.
Gabby was flown to BryanLGH West where she died. "She went on the wrong side of the road and I couldn't do anything and it was two seconds and instantly and there's nothing I could do," says Megan, Gabby's sister, in an emotional interview.
The crash that took the life of Gabrielle Matthes occurred less than a mile from her home. Her family relives what happened and reflects on her young life. Gabrielle Matthes was on the brink of starting the next chapter in her young life. The vivacious 17 year old, known to everyone as Gabby, was on her way into town to sing a solo at school concert. She was also all set to attend her high school graduation next week. Instead her family is mourning her death.
"I wish I could just take it back now. I wish I was going just a little bit slower," Megan Matthes said. "But you weren't speeding. It's not your fault," Gabby & Megan's Father Todd Matthes said.
Gage County Sheriff's officials say Gabrielle was driving east on Birch road Monday night in her hometown of Adams. The teenager came up to a hill…where she collided head on with a vehicle going westbound. The driver of that other vehicle was Megan, her 15 year old sister.
Megan says her sister was driving on the wrong side of the gravel road. Paramedics flew Gabby to BryanLGH West in Lincoln. "And they told me what had happened and just kind of, asked me not to come to the scene. They wanted me to get to the hospital as soon as possible because there were some issues," Todd Matthes said.
Gabrielle passed away a short time later at the hospital. For her family, it was precious time with their daughter. "She was still with us. We made our peace with her at the very end," Todd said.
Gabrielle's family remembers her as a young woman full of music, artistic talent, and promise. "Kids are a gift," Todd said. "She's always in our heart now," Megan said.
Megan Matthes was not injured in the crash that took her sister's life. At this time, Gabrielle's family is making preparations for her funeral.