Teens take off with elderly woman's purse.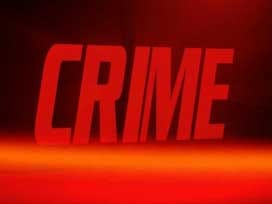 By: Cole Miller
cmiller@klkntv.com
Teens take off with elderly woman's purse.
The victim lives in central Lincoln, in an apartment by herself. She was returning home Tuesday evening around 5:30 when she noticed two Hispanic boys. She says one was roughly 13-years-old and the other 16.
"Kids came over here and they were just acting really crazy, acting really crazy and it just really bothered me because I never had anything like that happen," she said.
The victim then grabbed a few things and went back outside. she was just leaving her apartment to meet her family for dinner, when she saw the two boys coming from an alley. That's when they asked her to used the bathroom. She said 'No,' and before she knew it, they had taken off with her purse.
Inside the purse, loose change and personal ID cards. "They ran like a streak of lightning. I was scared witless, I mean, I was really shook up," she said.
The 65-year-old, who also suffers from Epilepsy, had no chance of catching them. She says her neighbor got a good look at them. They're described as young, teenage boys. One with black hair and black shorts. The other with short hair and a gray shirt.
"They ought to be ashamed of themselves. They're starting out on a life of crime. You're going to get yourself in trouble," she said.