Telemedicine abortion bill advances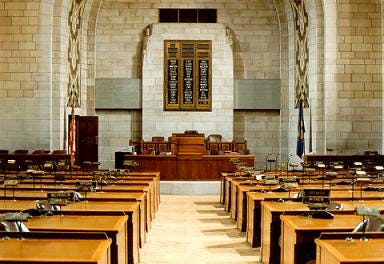 Nebraska lawmakers have advanced a bill that would require a physician to administer abortion drugs to patients in person.
The proposal by Lincoln Sen. Tony Fulton is designed as a pre-emptive move against telemedicine systems that allow doctors to administer drugs remotely, after consulting with patients through a webcam. Planned Parenthood of the Heartland has established a program in Iowa to serve women in rural areas.
Fulton's bill (LB521) would require doctors to be in the same room as a patient when she receives the abortion drug. Omaha Sen. Brenda Council tried to strip the "same room'' requirement out of the bill, but her amendment was defeated. Lawmakers advanced the legislation, 34-9, through its first required vote. Two more votes are needed before it reaches Gov. Dave Heineman.