Tempers Are Flaring Between City Council & Firefighters Union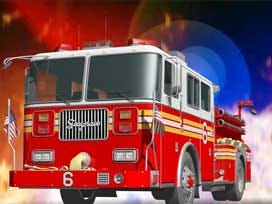 A debate is heating up between two City Council members and the Lincoln Firefighters Union.
The City Council is expected to vote Monday on a 4% increase, but now some Council members say that's too much during this unstable ecomomy.
Firefighters have been negotiating their contract for quite some time and been without one since August. Now the Firefighters union says if the City Council doesn't pass their contract during Monday's vote they'll have to take this court.
City Council members Jon Camp and John Spatz are appealing to the Mayor and Firefighters union to find a different alternative to the propsed 4% increase in pay.
"I really feel we as a city need to work harder to come up with some kind of a compromise and reward that both recognizes and rewards the hard work of our fire department and also protects out tax payers," Spatz Said.
Both councilmen say if this contract comes to a vote Monday without any changes they simply can't support it. But Firefighters Union President Dave Engler says they're done negotiating.
"A couple days before the vote their going to make an issue out of this, I'm just not going to tolerate it and if the councils not going to vote in favor of this, I think we need to move to the next step because obviously were not going to be able to resolve this," Engler Said.
Mayor Chris Beutler responded to the Councilmen's press conference and said "their solution is a mistake and the City Council has painted us into a corner. They had an opportunity to pass a 1.7% increase and rejected it. If they do not accept the four percent solution negotiated at their direction, we run the risk of a commission of industrial relations court case that could cost us millions more."
On top of Camp and Spatz not supporting an increase in pay they also oppose a increase in hazardous duty pay, staffing levels and increasing union hours from 1100-1500.
"We are compensating four times as many hours for firefighters to engage in union business as we are to the police department," Camp Said.
But Engler says no business will be discussed this weekend and it's up to Monday's vote to determine what happens. "We have voted on this contract and the City Council is going to vote on it Monday and they have the opportunity to vote it up or down but were done negotiating," Engler Said.
The City Council is voting on the Firefighters contract on Monday night.
As for negotiations continuing this weekend, Union President Dave Engler says no more options will be presented to the Council.