Temporarily closed parks to reopen two weeks early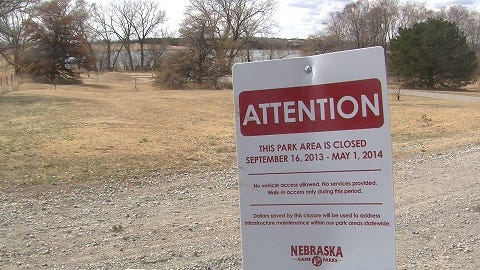 By: KLKN Newsroom
8@klkntv.com
Nebraska Game and Parks Commission will reopen the 29 state parks that were temporarily closed last September.
One of them is Conestoga State Recreation Area just southwest of Lincoln.
This area and the 28 others are set to open Friday, April 18th, nearly two weeks earlier than planned. The parks will reopen early because work crews finished their assigned projects ahead of schedule.
"We have over $40 million in deferred maintenance and also ADA and environmental standards that we have to meet and so we took that step to more aggressively attack that problem," Division Administrator for the Game and Parks said.
Six work crews were assigned to build new restroom facilities to replace the old deteriorated ones. Kuhn says it's just one of the several things on the to do list, but it was a great start.
"Our goal was to build 36 restroom units. We were able to build 42 during this time."
Several of those shut down were here in Lancaster County including Conestoga and Stagecoach.
Another that's been under reconstruction is Wagon Train. It wasn't closed as a part of this project, but you may remember the area was heavily damaged by a tornado last fall. Kuhn says all the clean up is finished and the bathrooms have also been rebuilt, so the park will be ready opening day.
Game and Parks officials say there's still a lot of work to do of the $40 million in deferred maintenance needs, but they aren't planning on closing any more parks anytime soon.