Temporary shelter for French Quarter apartment residents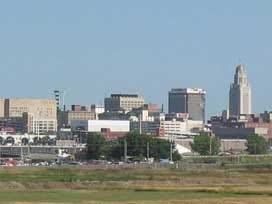 By: Cole Miller
cmiller@klkntv.com
Forced out of their homes, residents from the French Quarter apartments now have a shelter available to them. The Red Cross and Salvation Army are now teaming up to help those people find a place to stay.
Kevin Posival gathers the last few things from his apartment at 47th and Orchard. His home was one of more than 20 deemed, substandard and unsafe to occupy, after a walkway collapsed Monday. Posival says like him, many are staying at a nearby motel.
"We're a big community here. We pulled together and we've helped a couple of people pay for their room for the nights, that way it keeps everybody around," Posival said.
Its housing that comes at cost. That's why the Cornhusker Chapter Red Cross and Salvation Army are stepping in to provide temporary shelter.
"A lot of them have 1 or 2 or 3 days of housing that they've already secured, but where we're going to be running into problems is if we get into a 4th or 5th day. So, that's why we're pulling these resources together right now.," Capt. Jaime Pennington of the Salvation Army said.
Those resources, like food and a place to stay overnight, are available at the Second Baptist Church, near 58th and Vine.
"Agencies in our community work really well together. We're very blessed to have such a cooperative attitude and willingness to work together," Susan Epps with The Red Cross said.
And as repairs continue to be made, Posival and his girlfriend are considering saving some money by using the shelter.
"I don't know, we might, for a night or two, if we have to. Other than that, I see a few families probably going down there," Posival said.
The Humane Society has also stepped in, taking in pets while their owners wait to move back. We've tried calling the owner, MBA Realty, still no word from them, but many are hoping to be back in their apartments by early next week.