Tennis Buddies decorate door for good cause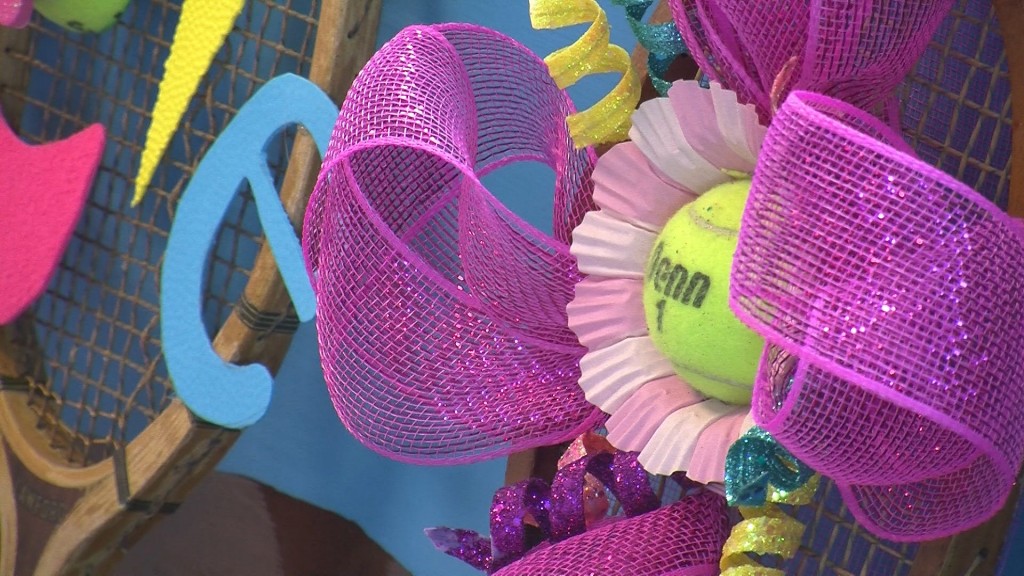 By: Hannah Paczkowski
hpaczkowski@klkntv.com
Rachel Moon loves to stay active, that's why she joined Tennis Buddies, an organization for athletes with special needs, nearly three years ago.
"It's fun, good exercise skills and fun to play around with," she said.
Saturday, she put away her tennis shoes, got out her hot-glue gun and gave her racket a whole new look. These tennis rackets aren't being decorated for the court, they're actually going to be put on this door and sold for auction.
The money will go toward Doorways to Hope, a community art project that will help the Lincoln/Lancaster County Habitat for Humanity.
"They're helping the community and being creative and just enjoying it at the same time," project organizer Cathy Harrington said.
The Tennis Buddies' door will transform from a few tennis rackets to a garden of crafty flowers.
"The title is 'Garden of Faith, Hope, and Love' which we think fits the whole Doorways to Hope project," Harrington said.
The project also adds a little fun along the way.
"I like the beads," Moon said.
"I'm very creative like my dad says," Tennis Buddies member Paul Safarik said.
Many people around the community are contributing doors to the project, they'll be on display from Memorial Day to October. The auction is set for Oct. 5.