Texas State Top No. 24 Nebraska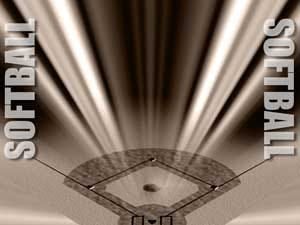 The Husker offense was held to one run or less for the fourth straight game, as the 24th-ranked Nebraska softball team fell to Texas State, 2-1, on Sunday in the final game of the Texas A&M Invitational.
Senior right-hander Ashley Hagemann (6-9) took the loss, her fourth straight. In her fourth complete-game effort of the weekend, Hagemann pitched well. She tossed a five-hitter and struck out six while walking only one. Unfortunately for Hagemann and the Huskers, one of the five hits she allowed was a two-run homer that sent Nebraska (10-11) to its fourth consecutive defeat.
Chandler Hall (7-5) defeated Nebraska for the second time on the weekend. After allowing one run in a complete-game effort on Saturday, Hall matched that effort on Sunday, again allowing only one run while working around seven hits and striking out eight.
Things started well as Nebraska jumped out to a 1-0 lead in the bottom of the second. Senior Madison Drake started a two-out rally with a double. Junior Courtney Breault then brought her home with an RBI single to left.
Texas State came back to take a 2-1 lead in the top of the third on a two-out, two-run homer from Anna Hernandez.
The Huskers nearly tied the game in the fifth. Junior Megan Southworth doubled with one out before Breault hit a bullet to left field that was caught by Brooke Baker just inches from the ground to end the inning. The tough hitting luck came two innings after senior Nikki Haget lined out to second base with runners on second and third.
Nebraska then stranded the tying runner at third in the fifth and had the tying runner at first with one out in the seventh, before junior pinch-hitter Brooke Thomason hit a hard ground ball up the middle that Texas State turned into a game-ending double play.
The Huskers out-hit Texas State, 7-5. Haget and Breault led the way with two hits each, while Breault produced Nebraska's lone RBI.
Nebraska wraps up tournament play next weekend with five games in three days at the Mizuno Invitational, hosted by Oklahoma State