Texting ban goes into effect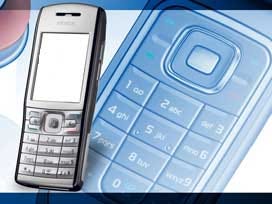 We're just days away from a ban on texting at the wheel. And that got us thinking, how will police enforce the new law? We knew it was coming. Now it's just about here. And for many of us that means changing what we do behind the wheel. Ashley Gartee does it. "It's one of those things you just don't realize you're doing it." Trish Branum doesn't. "I just heard too many stories about accident and it just scared me enough I quit doing it."
Now we all need to think about quitting. As Nebraska becomes the 28th state on Thursday to ban texting and driving. So if you're caught sending a message, a first offense will cost you 200 dollars. A second offense will cost 300 dollars. Every time after that, it'll be 500 dollars. And don't forget you'll be slapped with 3 points on your driving record each time.
Law enforcement won't be able to stop you for texting unless you're committing another offense, like speeding or failing to signal so. "They will look at driving behaviors first and foremost and then they will look at any observations they can make and they physically see the person is using a cell phone texting," Colonel Brian Tuma said.
Colonel Brian Tuma tells us some studies prove texting and driving is just as dangerous and drinking and driving. In fact just this week the pew center released a study and of more than 2500 adults surveyed, 17 percent say they've been in a texting–related accident. So now, if Kirk Dauk sees anyone doing it: "I'd kinda honk my horn at them because it slows them down if their swerving because they can't really pay attention to the road so it makes it hard to be behind someone that on their phone texting."
Once again, if you are one of those people who is used to keeping your cell phone in hand when you're driving, you have until Thursday to get in the habit of not using it or it may cost you.