Texting driver gets probation in woman's crash death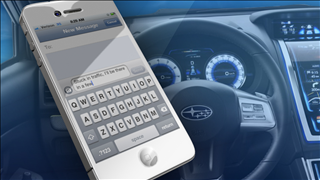 Posted By: Channel 8 Eyewitness News
8@klkntv.com
LEXINGTON, Neb. (AP) _ A Nebraska woman accused of causing a fatal accident while texting has been sentenced to two years' probation.
Court records say 19-year-old Hailey Boutin, of Elwood, was sentenced Monday in Dawson County District Court. She'd pleaded guilty to misdemeanor vehicular homicide after prosecutors lowered the charge from a felony.
Authorities say Boutin likely was distracted by a text message on her cellphone Sept. 19, moments before running a stop sign about 10 miles (16 kilometers) south of Cozad on Nebraska Highway 21 and slamming into another vehicle. The impact caused the other vehicle to roll several times, killing a passenger, 59-year-old Mary Robertson, who lived in Cozad. The crash seriously injured Robertson's husband, 64-year-old Monte Robertson, who was driving.