The Center For People In Need Thanksgiving Food Distribution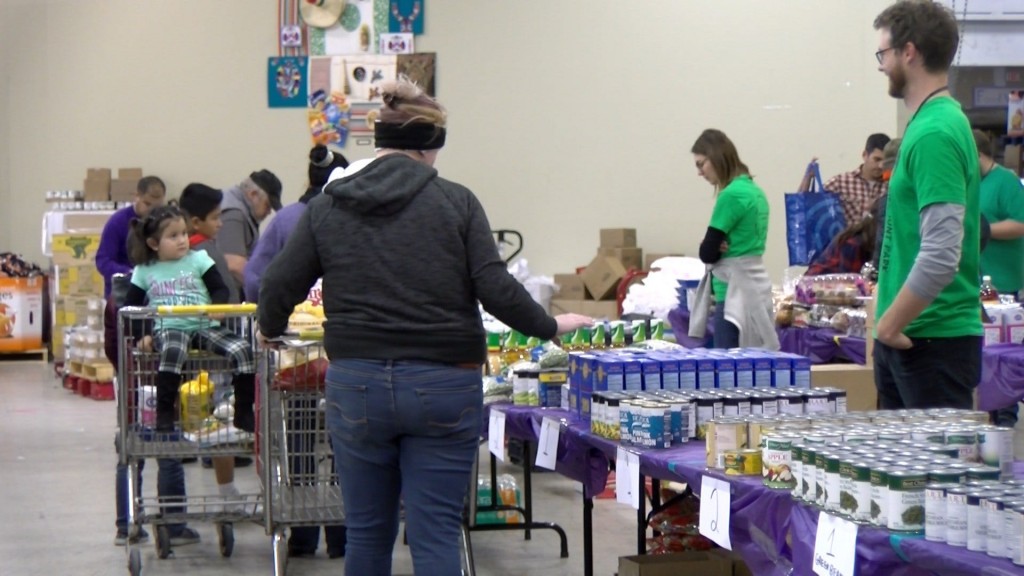 Hundreds of Lincoln families will now be able to celebrate Thanksgiving thanks to the Center For People In Need.
The center was abuzz Saturday afternoon because it started the annual Thanksgiving food distribution.
Low income families throughout Lincoln were able to come in and get all the fixings to have a Thanksgiving dinner.
"We have a large variety of canned goods. We have peas and carrots and all that and then we have potatoes and onions, just different types of products so they can have a great meal and share it with friends and family," said Beaty Brasch the executive director for the Center For People In Need.
Food for the event supplied by the Food Bank of Lincoln and donations within the community.
Hundreds of volunteers spent the afternoon handing out and bagging up food for families.
For many of the volunteers it was a way to give back to the community, but it also helped them realize how blessed they are.
"It means a lot it's absolutely a blessing to be here and help each other and just hand out food. It's a privilege for some people to have food and some people definitely take it for granted," said volunteer Dustin Stegen.
While the volunteers were there to give back, they walked away learning a few valuable lessons.
"It's a great way to learn that there are people in need and we always have people that need help. I've learned that in Lincoln there are people that really do love each other, there are people who need help and there are people who are very willing to give their time, it's amazing actually," said Stegen.
The center will be handing out food tomorrow from 1-3 PM and Monday afternoon from 3-6 PM.
They expect to serve over 2,000 families with fixings for a Thanksgiving dinner.