The cost of marriage in Nebraska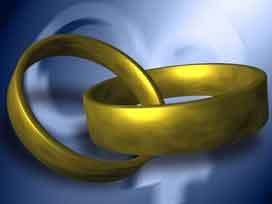 By: KLKN Newsroom
LINCOLN, Neb. (AP) _ A bill to increase the cost of marriage license fees in Nebraska has passed in the Legislature after a prolonged debate.
Lawmakers voted 42-4 Friday to pass the measure, which would raise the county fee for marriage licenses from $15 to $25. Certified copies would rise in cost from $5 to $9.
Lawmakers debated a full eight hours on the original bill, which would have increased the fee to $50, before compromising at $25. Opponents say the fee is really a tax, and the increase is too steep.
The Nebraska Association of County Officials says the current $15 fee does not cover the costs of filing a marriage license and verifying the information.
Gov. Pete Ricketts has five days to approve or veto the bill.