The edge of the Fiscal Cliff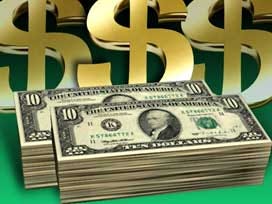 By: Channel 8 Newsroom
8@klkntv.com
The cliff hanger continues in Washington. Democrats and Republicans are wrangling over last minute legislation to avoid the Fiscal Cliff. But so far, there are no signs of a deal.
Democrat Majority Leader, Harry Reid, said that at some point there are things that stop them from moving forward. They are not there yet, but Reid says they are getting close.
The legislation, if approved, will prevent a tax increase for almost 98 percent of American workers, extend unemployment benefits that will expire for two million people, and prevent a huge cut in payments to medicare doctors.
Even if the two sides do reach a deal, there is no guarantee it will pass Congress by Monday night.
If it doesn't pass, almost everyone's taxes will go up and farm programs would expire. This could double the price of milk.