The Gathering Place receives major makeover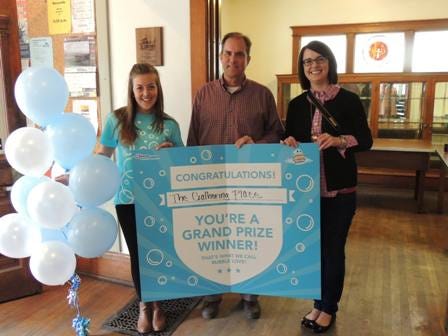 By: Hannah Paczkowski
hpaczkowski@klkntv.com
Scrubbing Bubbles is on a mission to clean up the messiest non-profits in America. Today, they pulled up to the Gathering Place near 14th and E, ready to work.
"If every night you open your front doors and you have 100 guests show up for dinner, you would have a little foot traffic. Today's even is just helping us get some of the affects of the foot traffic, some of the affects of cooking that many meals out," Community Action executive director Vi See said.
Maggie Stuckey nominated the Gathering Place for the 'Let's Bubble' contest. The soup kitchen feeds hundreds of people in Lincoln every day. Votes came pouring in through social media to clean up this deserving mess.
"It was very humbling that they saw the need and the possibility here at the Gathering Place to really make a difference," Stuckey said.
Now, people will be dining in a home with renovated bathrooms, clean floors and the Scrubbing Bubbles touch. It was all completed by dinner time so that people in Lincoln can get a hot meal under a now clean roof.
"I'm just kind of speechless actually. It's going to be so exciting," Stuckey said.
Four other organizations across the country won the 'Let's Bubble' contest. For their stories, go to http://www.scrubbingbubbles.com/Pages/lets-bubble.aspx