Therapy Dogs Visit Patients and Staff at Local Hospital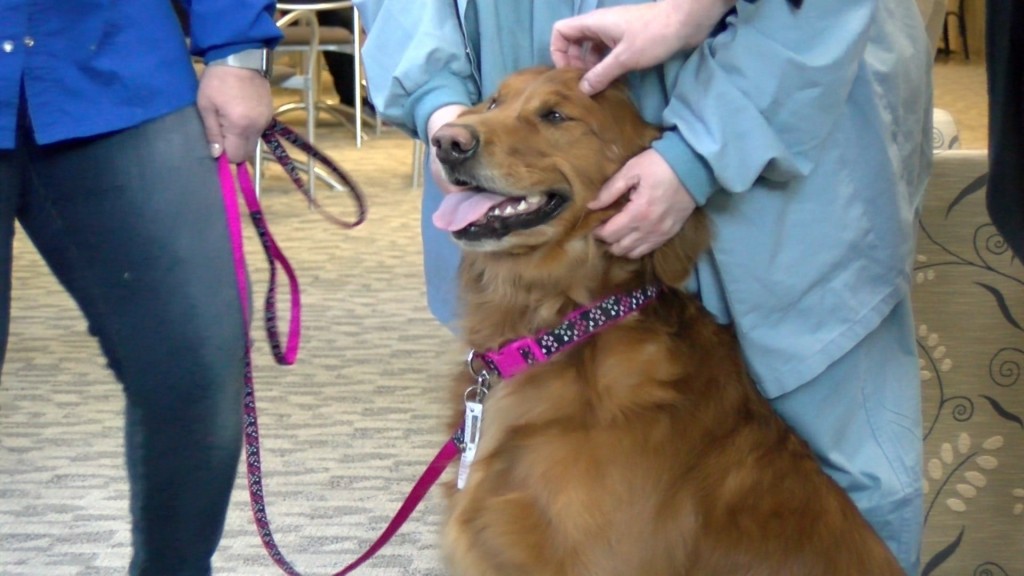 Some furry friends stopped by CHI Health St. Elizabeth's Tuesday morning to provide some puppy love.
It's all part of a new program called Wag Therapy. Certified therapy dogs are brought in for patients and staff to visit with.

"Working in a hospital and being a patient in a hospital can be stressful at times, so this is a great opportunity for patients and staff and families come down for a little something different," said Derek Vance the President of CHI Health St. Elizabeth.
Dozens of people stopped by to get some time with the three dogs.
Murphy, one of the golden retrievers, has been visiting hospitals for years.
His handler, Ed Kelley, says brightening a patient's day brings him joy, "There is never a visit where someone at least one person does not say 'Murphy made my day.' We always get that."
Several studies have shown pets can lessen depression, anxiety, and even loneliness.
The dogs were loving all the attention and everyone who came to pet them left with a smile.

"I think for anybody it's always a good idea to stop and smell the roses so to speak, it's always good to take a break," said Jennifer Johnson a nurse at the hospital.