Man arrested in Foltz' burglary identified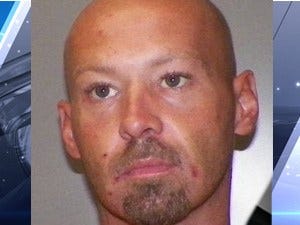 Posted by: Nicole Cousins
ncousins@klkntv.com
York County Sheriff's Office confirms Scott Davis of Lennox, South Dakota was cited in burglary of the late Sam Foltz' brother, Jordan, while the family was in Lincoln during Nebraska's first football game of the season.
Davis was arrested on suspicion of drunk driving Sunday morning at around 12:30. York County Sheriff's Office says suspicious items were in the back of his car.
They say a Foltz family member identified those items Tuesday.
---
UPDATE: The Greeley County Sheriff confirms they have arrested one suspect in connection with the burglary. Charges have not yet been filed and the suspect's name has not been released. We'll keep you updated as further information is released.
______________________________________________________________________________________________________________________________
The Greeley County Sheriff confirmed someone broke into the home of Jordan Foltz, punter Sam Foltz' brother, while Jordan and his family were at the Husker game Saturday. Sam Foltz died in a car accident a few months ago, and the game was dedicated to his memory.
The sheriff says the thieves stole a TV and tools out of Jordan's jeep, with a total loss of at least $1,400. It happened sometime after the Foltz family left for Lincoln around noon Saturday, and when they got back home after 3 a.m. Sunday.
Jordan posted the following on Facebook:
"These past few weeks have been some of the most hard, tiring, emotional and trying times I've ever ran up against in my thirty years on this earth as I lost a friend a role model and most importantly a brother. And tonight as we celebrated and mourned my brother for all he accomplished in his career as a Person a Nebraskan and a Husker in Lincoln…was back here in our home town breaking into my house and my vehicles probably seeing our family as a easy target as we were all in Lincoln."