Thirty Six Nebraska football players receive academic All-Big Ten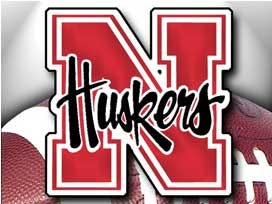 The Big Ten Conference announced its fall Academic All-Big Ten honorees on Wednesday, including 36 member of the Husker football team.
The 36 football student-athletes named to the Academic All-Big Ten team included three-time honorees Jerald Foster, Mick Stoltenberg and Mohamed Barry. Both Foster and Stoltenberg played the 2018 season as graduates and completed their eligibility this fall, while Barry will return for his senior season in 2019.
Sixteen additional Nebraska players earned their second Academic All-Big Ten honor. The group includes receiver Ty Chaffin, offensive lineman Matt Farniok, receiver Todd Honas, defensive linemanMatt Jarzynka, linebackers Grant and Spencer Jordan, running back Bo Kitrell, running back Wyatt Mazour, receiver Brandon Robbins, running back Austin Rose, defensive end Ben Stille, tight end Jack Stoll, safety Eli Sullivan, offensive lineman Boe Wilson, linebacker Jacob Weinmaster and receiver Conor Young.
To be eligible for an Academic All-Big Ten selection, students must be in their second academic year at their institution and carry a cumulative grade-point average of 3.0 or higher.
The 36 football student-athletes were among a group of 73 Nebraska student-athletes earning Fall Academic All-Big Ten honors in their respective sports. The honorees included 14 members of the women's soccer program, six volleyball student-athletes, nine women's cross country student-athletes and eight members of the men's cross country team.
Nebraska Football Academic All-Big Ten Selections (36)
Austin Allen, Mechanized Systems Management
Fyn Anderson, Finance
Christian Banker, Nutrition & Health Sciences
Mohamed Barry, Ethnic Studies (3x Honoree)
Andrew Bunch, Communication Studies
Bradley Bunner, Accounting
Tony Butler, Ethnic Studies
Ty Chaffin, Mathematics Education (2x Honoree)
Matt Farniok, Criminology & Criminal Justice (2x Honoree)
Jerald Foster, Construction Management (3x Honoree)
Cole Frahm, Geography
Trent Hixson, Business Administration
Todd Honas, Communication Studies (2x Honoree)
Damian Jackson, Graphic Design
Matt Jarzynka, Agribusiness (2x Honoree)
Grant Jordan, Child, Youth & Family Studies (2x Honoree)
Spencer Jordan, Child, Youth & Family Studies (2x Honoree)
Ben Lingenfelter, Mechanical Engineering
Reid Karel, Management
Bo Kitrell, Civil Engineering (2x Honoree)
Wyatt Mazour, Nutrition & Health Sciences (2x Honoree)
Hunter Miller, Civil Engineering
Jordan Paup, Criminology & Criminal Justice
Bryan Reimers, Management
Brandon Robbins, International Business (2x Honoree)
Austin Rose, Criminology & Criminal Justice (2x Honoree)
Matt Sichterman, Software Engineering
Ben Stille, Nutrition & Health Sciences (2x Honoree)
Jack Stoll, Marketing (2x Honoree)
Mick Stoltenberg, Educational Administration—Master's (3x Honoree)
Eli Sullivan, Mechanical Engineering (2x Honoree)
Andrew Thurman, Electrical Engineering
Kade Warner, Fisheries & Wildlife
Jacob Weinmaster, Nutrition & Health Sciences (2x Honoree)
Boe Wilson, Criminology & Criminal Justice (2x Honoree)
Conor Young, Accounting (2x Honoree)