Thousands gather for the Uncle Sam Jam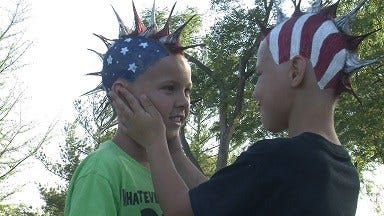 Posted By: Jenn Hatcher
jhatcher@klkntv.com
You've probably already heard them going off, fireworks.
Lincoln's largest fireworks show, the Uncle Sam Jam took place Thursday night.
Nearly 30,000 people showed up for bingo, live music from the Wheeztones, face painting, a bean bag toss, canoeing, the big firework finale and much more!
There were over 25 activities for kids, a great way for the family to kick off the Fourth of July weekend.
8-year-old Miles Salazar says, "I'm having a bunch of fun."
"We're having a really great time. There's a lot to do for the kids and he's (her son) having a good time, we waited in line and got a balloon and went and got ourselves a big snow cone," adds Sara Anderson of Lincoln.