Thousands of fireworks expected to light up sky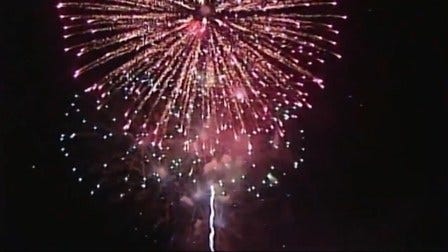 By: Hannah Paczkowski
hpaczkowski@klkntv.com
It wouldn't be Independence Day without the fireworks. Tuesday, several pyro-lovers set up thousands of Zambelli fireworks to create the perfect 22 minute show.
"They can expect to have their socks knocked off," lead pyrotechnician John Stubbs said.
Stubbs said putting on a show is a lot more work that it seems. Thursday's display was choreographed to music in New Castle, Pa and brought back to Lincoln.
"We have shells going up at certain beats and certain places in the music. We're basically shooting in sequence or various cues," Stubbs said.
The script gives specific times when Stubbs needs to tap a board, and the fireworks will be ignited by an electric match. In about three seconds, the shell with leave the mortar tube and explode into the sky, going directly with the music.
"There's probably more fireworks in the finale than most cities have for their entire firework display," Stubbs said.
There's more than two thousand to be exact and that doesn't include the shells for the other 20 minutes of the show. Stubbs said this display over Oak Lake will be phenomenal.
"From the other side of the park, people will have a great vantage point, be able to see the fireworks, and also see the reflection off the water," he said.
You can watch the show for free at Oak Lake Park, Thursday July 3 at 10 p.m. For more information go to
http://www.lincoln.ne.gov/city/mayor/cic/july4/