Thousands of Nebraskans switching parties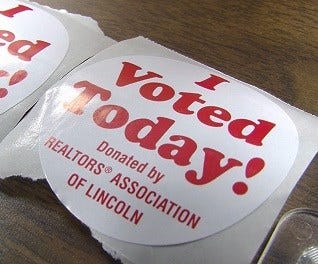 Posted By: Camila Orti
corti@klkntv.com
Thousands of Nebraskans are switching party affiliations, and a majority seem to be changing to Republican.
"More and more of these nonpartisan conservatives are comfortable once again labeling themselves Republican," political science professor Dr. Marty Nader said.
This data comes from Secretary of State John Gale, who sent a news release Tuesday. Gale says more than 8,000 voters have changed parties since January. He says around 2,000 have become Independent, a little more than 1,000 are now Democrats, but more than 4,000 have switched to Republican.
Gale explained that it's hard to know the key reason that a significant number of voters have changed their party affiliation since January to Republican. "I can speculate that having a strong Republican U.S. Senate race and a crowded field of Republican candidates vying for the gubernatorial race are strong influences. But to what extent that's a factor, it's hard to know."

Nader, however, isn't surprised. He says this has been a national trend for the last few years. He says many Republicans considered themselves nonpartisan a few years ago.
"A lot of that had to do with the George W Bush effect, that kinda hurt the conservative brand for a few years, particularly after the financial collapse in 2008," Nader said.
Now, those voters are changing back.
Nader mentioned Nebraska's voting system could also have a hand in this trend.
"Nebraska has what's called a closed primary system, which means if you want to vote in the Republican primary, you have to be a registered Republican," Nader said.
The Election Commission says the deadline to change your voter registration is Friday April 25th by mail or May 2nd in person. If you plan on voting for nonpartisan or Democratic candidates, your affiliation doesn't matter.
Gale reported many Nebraskans have chosen to vote early, nearly 10,000 people have already cast in their votes. That number includes ballots received in the mail as well as those who have voted at their county election offices in person.