Thousands remain without power due to storms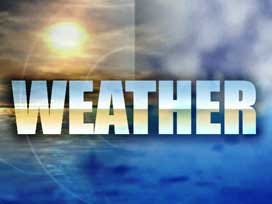 Thousands of people remain without power following strong storms that ripped through eastern Nebraska. Winds exceeded 70 mph, but no tornadoes were reported Wednesday night.
Fences and trees were toppled and limbs were scattered about many neighborhoods in Lincoln, Omaha and elsewhere. No injuries were reported.
Omaha Public Power District says that at the height of outage, 32,000 customers were without power.
District spokesman Jeff Hanson says that by 6 a.m. Thursday, that number had been cut to about 6,000.
Outages also were reported in Lincoln and other eastern Nebraska cities. Some local flooding followed the heavy rain. Several portable toilettes were tossed around at the Highlands golf course in Northwest Lincoln creating a stinky mess. Several trees also were knocked over and fences were damaged in Northwest Lincoln.