Thousands walk to help put food on the table for families in need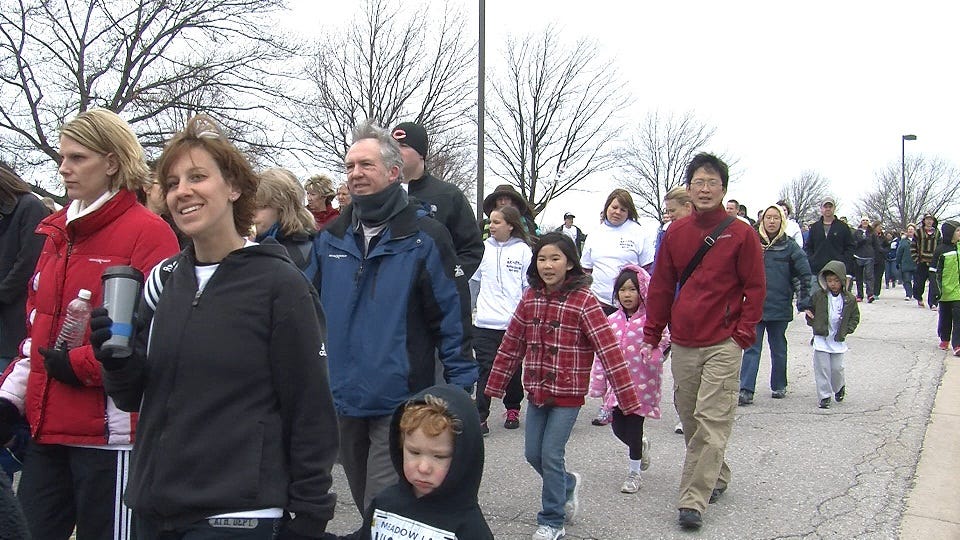 By: Kayla Bremer
kbremer@klkntv.com
Thousands of Lincoln Public Schools employees, students and their families walked for a good cause Saturday morning.
It's the 6th year of the BackPack Extra Mile Walk. The Lincoln Foodbank's Backpack Program provides food for LPS students and their families who are in need.
"It is an awesome program," Kristi Hoffmeyer said. "We've seen it help so many families, some that need it maybe more continuously but others that maybe just need it for a while and then they don't need it and can pass it on to the next kiddo and pay it forward to the next family."
The Backpack Program started in 2004 and currently serves 2,500 families. Although event directors say the need in Lincoln is actually much higher, near 7,000.
Every Friday, food–filled backpacks are sent home with the students to help them get through the weekends.
"They love it," Kelly Rabenhorst said. "It's exciting to come home and bring their families food, almost like they're helping out."
Walkers have spent the last few months raising money to help the foodbank buy the food.
Each backpack provides 5 to 10 meals and cost around $6 to fill. But that quickly adds up to hundreds of dollars per backpack per year.
"It's about $200 a year and the concept is to provide food for Saturday and Sunday because we have children who participate in our hot lunch program and they get breakfast and lunch at school but on the weekends we learn that some kids aren't getting as much food as they need and what we know is healthy kids learn better," Director of Elementary Education, Bess Scott said.
The Lincoln Foodbank is still accepting food, money and backpack donations. If you'd like to help, you can drop those off at their location, or donate online.