Three car crash sends one to hospital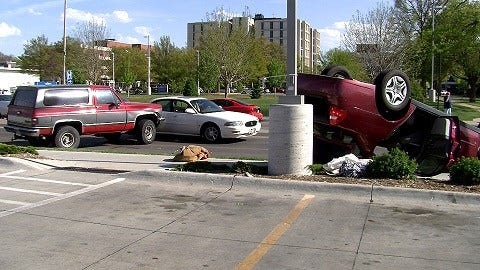 By: Channel 8 Newsroom
8@klkntv.com
A three car crash sends one woman to the hospital.
Police say a Bronco switched lanes and caused a car to swerve and flip.
It all happened near 16th and South around 4:30 Wednesday afternoon. Another car was also hit in the process.
A witness says drivers should be more careful.
"Everybody's always in such a hurry and if anybody has to take two seconds to get going at a green light or has to slow down for any reason, it's honk honk and pass 'em," Amy Bartak, Lincoln, said.
The driver of the flipped car was taken to Bryan West with non life-threatening injuries.