Three farming fatalities in a month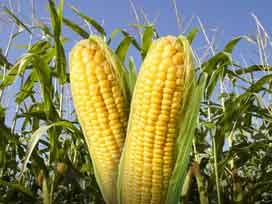 A Beatrice farmer died when his tractor ran over him. Gage county officials say 55 year old Chuck Benash was found pinned underneath the wheel of his tractor Monday. They believe he'd been there since Sunday night. It looks like Benash got off the tractor, and then it went into gear, running over him.
That accident is actually the third farming fatality in Nebraska in a week. We first brought you this story several months ago. Now the teenager who's survival was in question tells us about the road to recovery and what he's learned along the way. Scott Holle still has the scars.
"Life changing experience really." his father still chokes up. "Cause it can happen that quick." It, happened last September. Scott was driving a tractor near 130th and A streets, when it flipped. He suffered a broken leg, broken arm, lacerated liver and punctured lung.
Now on the heels of three deadly farming accidents, this week in Knox, Valley and Gage counties. Scott has this to say to everyone. "Just be careful don't do things you think would put you in danger always pay attention to what you're doing be safe about what you're working on," Holle said.
Things Scott is sure to do. He's now riding the same tractor on the same farm. "It's what I know." and with the wounds heeled. He's taking advantage of his second chance at life. "It opened up my eyes and I actually go to school now and kind of made me want to do something in the medical field."
The farmer Scott was working with when the accident happened did not have workers compensation. He does now. But Holle's are still facing more than $300,000 dollars in medical payments.